We are happy to welcome The Open Air Drawing Room to the 2019 Lindfield Arts Festival!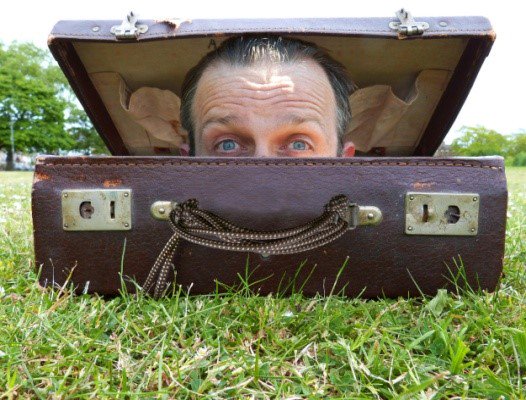 The Open Air Drawing Room is Eric MacLennan's live art show which begins with an antiquated artists drawing group setting up for some landscape painting. Arrival and unpacking of folding stools, easels, flasks, other knick-knacks and sandwiches etc… But this is no ordinary show – for the audience will be drawn into the group!
Inspired by JMW Turner. A story that delightfully mixes historical biography with the fast contemporary world we now occupy. Paint a stone – for Turner – for the Turner Contemporary! Selected from…31 stones – a "mini museum" – each from the coast of the British isles and names after the atmospheric areas of the shipping forecast. These stones were old when Turner was young. They will still be here when we are gone. We consider Time. We consider Art.
Each artist (audience member) also makes a Cyanotype portrait which will be exhibited as a mirror image to the final painting – A Sea of Faces – embracing Turner's pioneering interest in photography and his desire to find new ways.
This project invites the audience to create art and take part in a world record attempt for a painting that has been created by the largest number of artists!  Co commissioned with Turner Contemporary, Margate who will host the Turner prize in October 2019.
More details will follow soon so keep an eye on our website and sign up to our newsletter to stay up to date with the latest 2019 Lindfield Arts Festival news!
Newsletter signup: